Hi all
I have created a GUI with PowerShell Studio 2016, then I created an *.exe from it in "console mode".
So I saw everything in the console.
We upgraded to PowerShell Studio 2019 and now I don't see this option anymore.
I can build it only for "silent" mode. How can I set this to "console mode" again?
In the past you could set this with this dropdown field:

At the moment I only see this: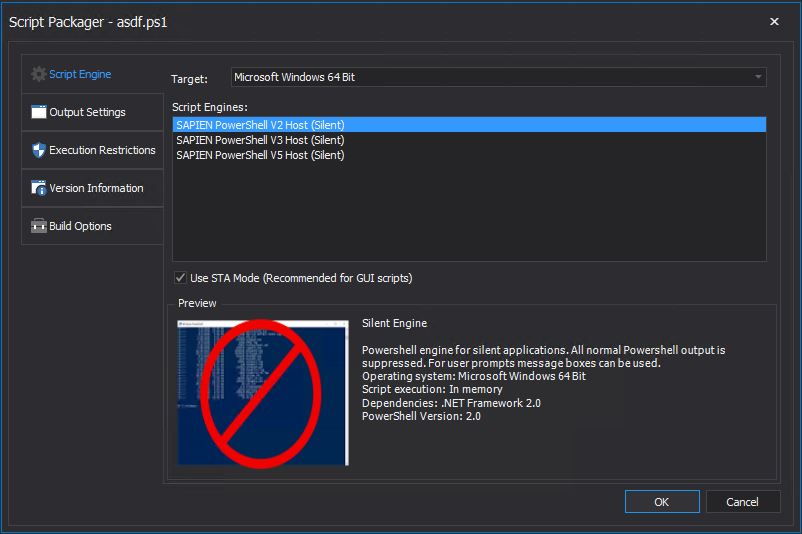 Infos:
OS: Windows Server 2016 (x64)
PowerShell Studio: PowerShell Studio 2019 (Version 5.6.159) x64
Thank you for your help
Roger